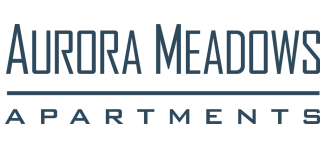 Your Review
Submit a Review

Resident Reviews
|

Recommended: No
Hello Belen, Thank you so much for your review! Aurora Meadows Apartments
|Recommended: No
No — Vengan aqui nunka atienden a uno
Hola Modesto, Gracias por tu comentario. Si tienes alguna pregunta o hay algo en que te podemos ayudar por favor de pasar por la office o llamarnos al 303-364-6454. Aurora Meadows Apartments
|Recommended: Yes
Muy acojedor — me gusta mucho las muchachas ded la oficina son muy agradables estoy muy a gusto
Hola Yamilet,

Muchas gracias por sus comentarios!

Aurora Meadows
|Recommended: Yes
Family Oriented and Peaceful — Peaceful and Quiet community although sometimes careless in regards to running around the driving areas of the complex. Security is slightly lacking as anybody from outside the complex can walk onto the property and into any building within the complex. No building entry locks in place . Maintenance staff is on time and efficiently complete work orders without issue and or causing a disturbance. The apartments are nice and cozy, but cabinets and patio balcony are poorly supported maintained. Office staff Leasing office is definitely courteous and has minimal issue delay if any in assisting with any tenant related problems.
Thank you Julian we greatly appreciate your feedback! -Management
|Recommended: No
O — Lack of security is a constant problem there's no locks on any doors there's no security at any time of the day homeless people continue to have more rights than the residence I've been assaulted at my own building and nothing seems to be done but residents are constantly reminded about their end of the lease agreement. Definitely not what was on my tour
Hello Manuel, please contact the leasing office to discuss this further. 303.364.6454 -Management
|Recommended: Yes
Love it. — Peaceful and comfortable. My room is super big. 5star
Deborah, Thank you so much for your review! Aurora Meadows Apartments
|Recommended: Yes
It's a great place to live pretty quiet — Very quiet at night during the day not so much but it's a nice area bunch of little kids I haven't had any problems here
Hello, Thank you so much for your review, we're glad to hear that you are happy with your home! Aurora Meadows
|Recommended: Yes
Super buen trato — Todo super bien
Thank you for your review! -Management
|Recommended: Yes
Good place to live — Its a must try if your looking for an apartment
Thank you for your review!
|Recommended: Yes
I really Enjoy living here — What i like about living in the Aurora Meadows is the nice people, nice unit, and nice complex.
Calbert, We are happy to hear you like you home. Thank you for the review. Management
|Recommended: Yes
Not bad — I say everything is great except the fact that the pool near my building still not open yet and i heard from one of the residents here that it has been closed for about 3years. so we have to cross over to the other side by the office to go swimming. Not so happy with that. Wish the one right outside my building would open up so i could just walk out to it with my kids. Other than that everything been good for me and my husband. Building has been clean , quite and parking never been a problem for us.
Thank you for your review. Please stop by the office to further discuss any issues you may be experiencing. Thank you, Management
|Recommended: Yes
Good Location — This is a perfect location with I225 being a minute away. I also enjoy having the Aurora Mall close by. Everything is centrally located
Thank you for your review. We are happy to hear you enjoy living here. Thank you, Management
|Recommended: Yes
Good place to live at a good price — I have had no issues since i moved in. Its an older property, so it to be expected that there will be issues due to that. Residents are allowing children to leave trash in halls then management has to clean up after them. Management is nice and friendly
We appriciate you taking the time to leave us a review. We are glad to hear you are happy. Management
|Recommended: Yes
Malo — Vueno
Thank you for your review!
|Recommended: YesBetter than most of the apartments in the area. — If the family above you never sleeps, then you won't sleep because the floors make a loud creaking noise. Parking sucks, don't expect to find parking near your own apartment building all the time it gets 20x worse after snow covers the ground . The Aurora Meadows employees are great. I wanted to point that out, they are friendly and seem to have a good work ethic. The other company that answers phone calls are also friendly, but I'm not sure if they actually have a connection with Aurora Meadows because I've asked them to have AM call me but it doesn't usually happen. They're definitely trying, which is a lot considering my past experiences with Denver area apartment living. The apartments are affordable and is still livable. I'd recommend the place to friends who have the same budget as me.